Private Dining Events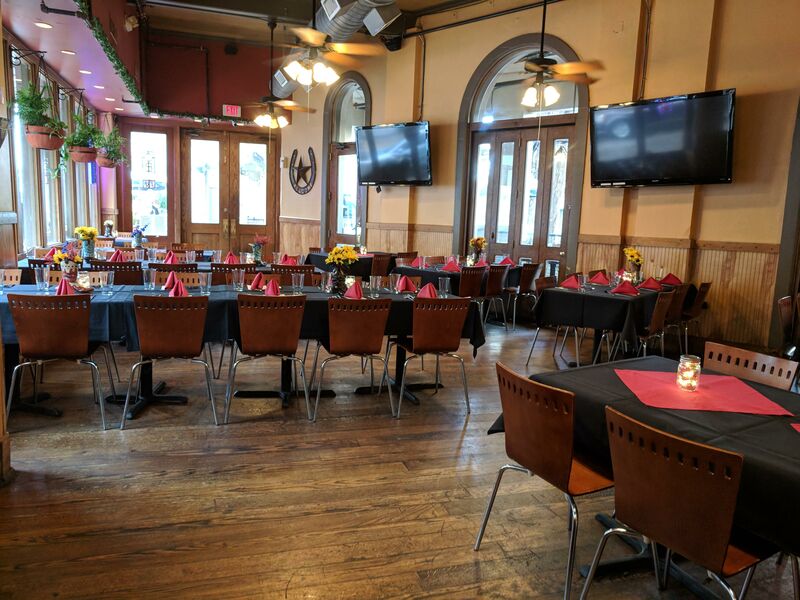 Private Dining at Lone Star Cafe
Impress your guests with an authentic Texas experience when you host your event at Lone Star Cafe on the San Antonio Riverwalk. Perched on street level, among the giant Cypress Trees, The Texas Patio and Cypress Terrace offer panoramic views of the river. Inside the cafe our lovely Hall of Horns, Buffalo Room and Lone Star Rooms are perfect for meetings and private gatherings.
Our prime location is within walking distance of the convention center, making us an ideal choice for convention events.
This ain't our first rodeo! We've been throwing together shindigs for nearly 40 years now, and welcome the opportunity to serve you and your guests for your next event. To start planning your event, please contact the event manager at Call for private events info at (210) 223-2930 or events@riverrestaurants.com.